Introducing EZShapes®
EZShapes quickly empowers you to create any shapefile to effectively represent your data. A simple web interface provides all you need to create the custom shapes that will make your data come alive.
Powerful
Fast, accurate, and simple raster-to-polygon scanning algorithms can convert many complex drawings with a single click.
Edit data elements on a new or existing shapefile
Edit graphics using operations such as node edits, slice, subtract, merge, and simplify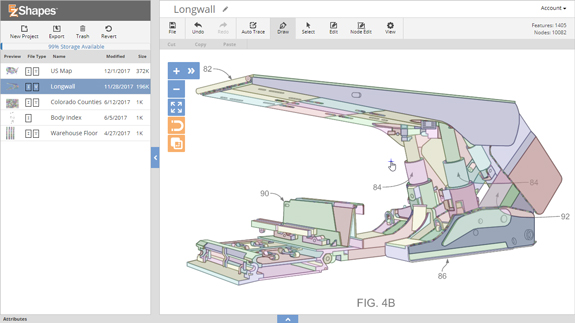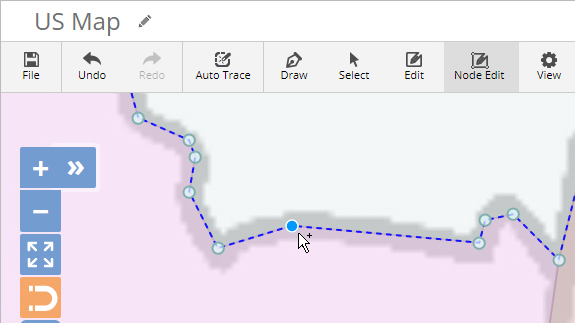 Versatile
Create shapefiles by tracing a raster drawing such as a JPG, PNG, GIF, or BMP file.
Loads and modifies industry-standard shapefiles
Helps turn your line art and maps into shapefiles
Create shapefiles from scratch
Convenient
Exported shapefiles can be used as Choropleth maps with DAS.
Export results as shapefiles, GeoJSON, or SVG file formats
Map-base filtering makes your reports easier to produce and more professional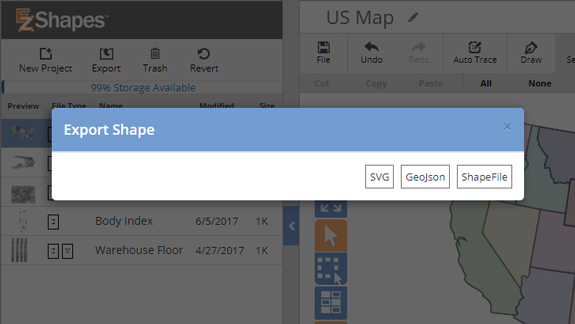 EZShapes is part of ReportsNow, which also includes DAS8™, mobie®, and all our other amazing solutions. It's everything you need to let end users create brilliant, real-time reports and dashboards with JD Edwards data.